Cultured Fine Cheese
Where Cheese and Community Meet!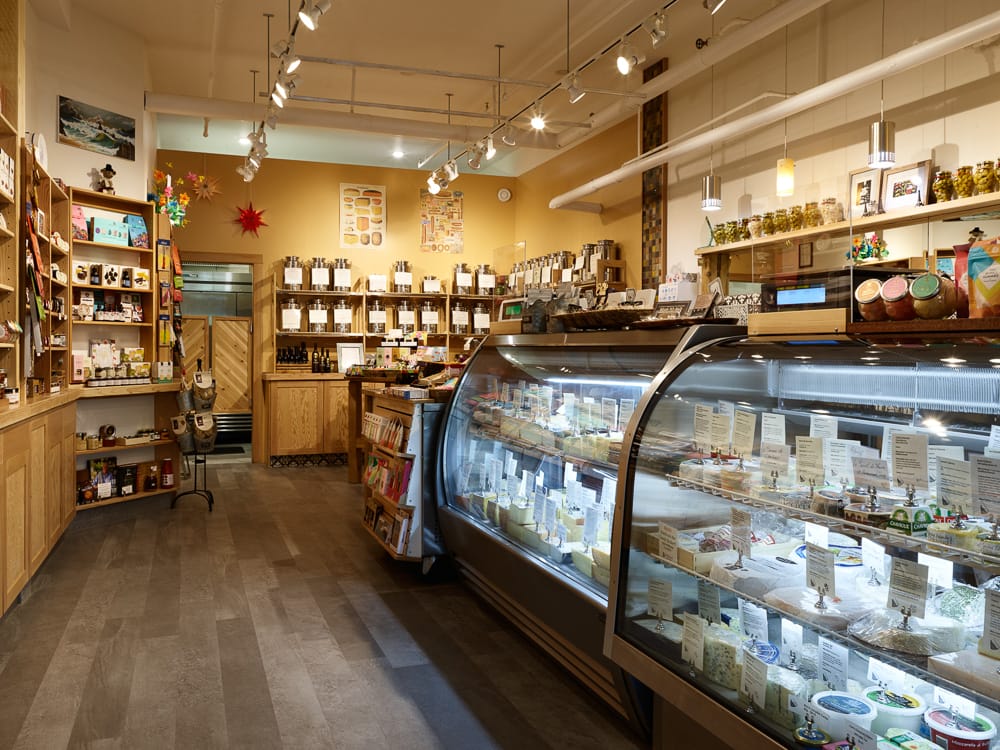 Welcome to Cultured!
We are not here to reinvent the wheel but we are here to cut a nice wedge out of it for you! And of course, pair it with a whole lot of yummy goodness! From fresh bread to small-batch crackers, salami, olives, seafood, pâté, fancy jam, raw honey and… quite frankly too much to note! Surprise yourself with how much we can fit in our small boutique!
We also have an extensive oil and vinegar bar! Let us guide you through the countless applications beyond salad dressing and bread dip. For a refreshing idea, try one of our freshly crushed extra virgin olive oils on a scoop of vanilla ice cream! Seriously!
We invite you to stop by our shop, explore the cheese and experience some good old-fashioned mom and pop customer service!